I accidentally joined PHOTON without any idea about them. Now I think, they are helping me a lot putting me in a framework and I think, with their support, I can reach my goal. I realise that Photon Civil Service Academy has very good and efficient faculties, various programmes like Be the nCERT Master, Live Quiz, Daily Hindu News Analysis, Civil Services Foundation courses etc. with which one's desire of becoming a civil servant comes true ...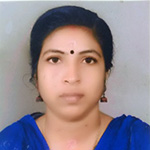 Chandraveena
Photon is very useful to build my dreams. We can find very skilled teachers in Photon. There are the best teachers available for teaching the students. Their teaching method is really good and easy to learn for me, especially my mentor is always helpful to clarify my doubts. It is really amazing and I have learnt a lot of things from PHOTON.
Photon Civil Service Academy helps me a lot in my efforts to become a Civil Service officer. Classes are excellent and effective. Mentoring classes helps us to arrange our studies in better way. I hope I could reach my dream within the near future with the help of Photon
Neethu NS
The true meaning of the Terminology service is inherent in the institution Photon Civil service Academy lead by Libin raj sir, Athul sir and our diverse minded and supportive faculty. despite dealing with the challenge of Visual impairment, and the associated struggles accompanying the above-mentioned test of the creator of the universe, I firmly believe that they are trying their at most to support me and my concerns during this battle with the corona virus aided by means of technology and other online resources. Thankyou Photon!
Muhammad Musthafa Hilal
I'm so glad to be a part of Photon Civil Service Academy. It provides excellent classes, good mentorship, daily news analysis sessions, group discussions and also sharpening our knowledge through daily quizzes If one work along with Photon family, it would easy for them to achieve their dreams.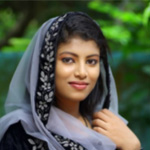 Willsumam
Foundation Course Level 6
It's been only three months since I have joined this academy but I feel like I got many information and ideas. I really thank PHOTON CIVIL SERVICE ACDEMY for helping me a lot. We have got really great mentors out here who are really informative and friendly. Thanks a lot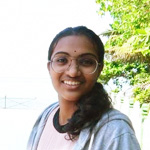 Prarthana Suresh
Foundation Level 6
Photon's teaching is very well. Good Quality online classes. Good teachers and all very good work by Photon. Photon have different classes that are very excellent